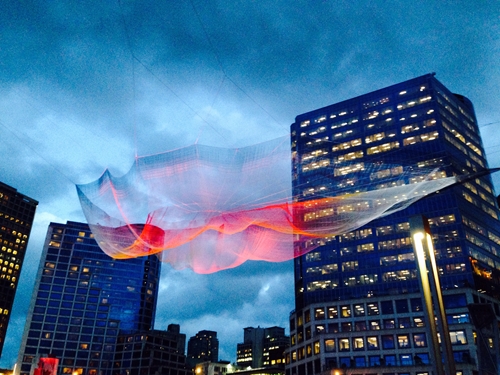 A successful business turnaround plan is a delicate thing. It must cover off all existing financial troubles, outline a clear way forward and provide satisfactory results for all stakeholders - chief among them the creditors who are owed money.
While it can be difficult, identifying problems early and using seasoned professionals, like the team at McDonald Vague, can go a long way to making your business turnaround successful. To show you what that looks like, today we're profiling three New Zealand success stories.
1) Barkers: A total brand revolution
A recent paper from The Designers Institute highlights how this now-iconic New Zealand menswear brand underwent a drastic business turnaround at the dawn of the decade. This took the form of several key steps:
Appointing key roles to oversee the turnaround management.
Selling off all legacy products or non-core assets, and creating entirely new clothing lines.
Resetting the company brand.
Moving away from traditional retail design into localised and customer-focused fitouts.
This re-branding is evident in Barker's location names: The Chambers, The Studio and The Boardroom. Barkers committed to a tailored brand and made its retail experience unique. Coupled with an entirely new product offering, this saw the business reach new heights. It goes to show that you can completely change your offering and brand, while still being the same household name.
2) Ministry of Business, Innovation and Employment: Reshuffling departments for greater efficiency
Even government departments can suffer from financial difficulty. In 2017, Radio New Zealand reported that the Ministry of Business, Innovation and Employment (MBIE) would undergo a significant restructure, splitting its Building System Performance team into Building System Assurance as well as Determinations.
Both parties would operate under the Market Services umbrella, while the Determinations team would be given more autonomy. This kind of restructure is not a full business turnaround plan, but is indicative of the kind of work that often becomes necessary when part of a business is not optimised.
Restructuring departments to establish greater efficiency is part and parcel of a corporate turnaround, and the McDonald Vague team can conduct an in-depth forensic review of your organisation to identify where this may work.
3) BNZ: Embracing the digital revolution
The rise of technology has meant many consumers can do online transactions they would have previously conducted in-store. For financial services, this means apps and online banking have replaced the need for many physical branches. Those that don't embrace a comprehensive digital platform can find themselves sinking money into bricks and mortar that doesn't serve the number of people it used to. Such was the case for BNZ.
The National Business Review reported in May 2017 that the bank had seen a nine per cent rise in first-half earnings, on the back of dairy recovery and a shift to digital platforms. In particular, the bank had been able to shift many more transactions to the digital sphere, which allowed it to scale back from 173 physical banks to 161 in the space of a year - a turnaround move with significant cost savings.
It didn't necessarily mean jobs lost either - simply roles redeployed where there was more demand for in-store banking. The lesson here is that as technology advances, automation can (and likely will) play a critical role in a financially sound turnaround strategy.
These are just three businesses that have managed to turn things around, each with a wildly different strategy. Just as every business faces its own unique challenges, it will take a unique solution to overcome them. That's where the turnaround specialists at McDonald Vague can help. With decades of experience across all major NZ industries, our team is on hand to get your business back on its feet.
No judgment, just results. Get in touch today.