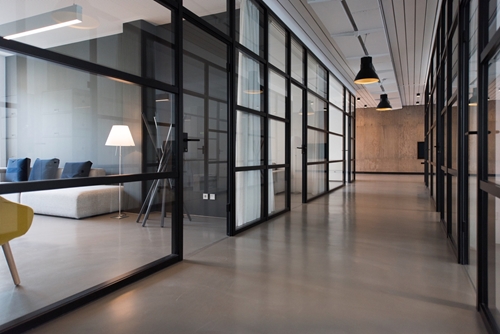 A good business turnaround plan is more than a strategy for hard times. It's a blueprint for future success, a forward-looking statement of intent that caters to customers and creditors as much as it does the company itself.
Essentially, a business turnaround plan must be an all-encompassing summary of your company history, current financial issues, clients and competitors - as well as how you plan to manage these through the coming period of change. As for specifics - your plan should include everything below.
1) A clearly identified problem
The point of this plan is to indicate to stakeholders exactly how you intend to turn the business around. However, you can't present a comprehensive solution if you don't first address the problem.
This means your turnaround plan must include a clear summary of how your current financial difficulties came to be, and will involve analysing financial accounts, identifying book keeping errors, considering cash flow constraints, review of profit / loss and cash flow statements, creditor ageing, debtor ageing for the past 12-24 months and reviewing a full summary of assets, stock and liabilities.
If you need, secure the help of a turnaround specialist like those at McDonald Vague. Our forensic accounting reviews can quickly and clearly summarise the core of your financial difficulties and propose some options in a way that will satisfy creditors or gain their support.
2) A feasible solution
Business restructuring, asset sales, voluntary administration, compromises, instalment plans and hive-down methods are all ways in which you can turn a business around. The strategy which works best will differ in every situation, which is why it's important to work with turnaround experts who have the experience to identify the strategy and restructuring/turnaround options for you.
Once this is locked in, your plan must comprehensively detail what will change, why and how it will change, and what impact this will have on the company, staff, process, marketing, location, supplies, infrastructure, and financial support. No stone is to be left unturned.
3) A business restructuring summary
Customers and creditors are not necessarily business owners, and may not understand the complexity of your business turnaround plan. That's why your plan must have a clear and simple explanation of how it will be executed internally. It also needs to clearly communicate how creditors will be paid.
Creditors won't be able to get on board with your proposal if they can't understand it.
4) General business background
Do you know how viable your business is? With McDonald Vague's financial due diligence checks, your plan can incorporate a detailed history of your business' actions - financial, social, environmental and legal.
This can illustrate whether any such issues have arisen before, and how the business owners handled them at that time. This due diligence can set an important precedent for involved parties to rely on.
5) Full market analysis
Existing clients, potential clients, the wider industry landscape. Your business turnaround plan should include in-depth summaries of these - the difficulties they pose for your organisation, any growth or decline ahead, as well as marketing plans and sales strategies to address these.
A successful turnaround strategy has to account for all variables, with a plan to tackle each and every one. Will your target market remain the same? If the turnaround is successful, will there be new competition or customers? How will the existing client base be affected?
6) Full competitor analysis
Similar to your market analysis, but for existing and potential competitors. Will your turnaround plan change who your main competitors are, or change your USPs? What will it take to gain market share and support?
As well as highlighting your own changes, identify your competitors' own strengths and weaknesses, along with how your turnaround or restructuring can capitalise on (or be impacted by) these. No organisation exists in isolation - acknowledging and analysing your competition is essential.
7) Capital and revenue required
Most business turnaround plans require some kind of capital injection, as well as adjustments to ongoing costs. Your work plan should identify where the initial capital will come from - for example, proof of a business loan, shareholder funding or a feasible crowd-funding plan. The team at McDonald Vague can conduct all-encompassing pre-lending reviews to assess your business' best opportunities for securing funding.
For this part of your business proposal, it's a good idea to seek out turnaround professionals - particularly where creditors are being asked to accept repayment terms or lesser payments. It is important this is well documented and follows a proper process in line with the Companies Act 1993.
8) Return on investment
Your plan should illustrate exactly where in the business the aforementioned money will go, how it will be used, and how it will generate returns. If creditors or investors are to agree to your plan, they have to understand how they'll make their investment back or what makes the plan attractive - such as ongoing trading opportunities, or providing a better outcome than an insolvency alternative.
9) Your break-even point and financial reviews
One of many goals in your turnaround plan; the break-even point is the milestone at which creditors can be paid, investors repaid and the business can remain in operation.
10) Staff analysis
How will your employee base be impacted by this turnaround plan? If your strategy involves downsizing, which roles will be lost? Is there key man risk in your organisation, or an overabundance of managerial staff?
Fear of insolvency may drive employees to find work elsewhere. Communicate your turnaround strategy with staff, and inform them of their place in it as early as possible. Share the strategy, the objectives and build commitment. Honesty and fairness can go a long way with both workers and creditors.
11) Forecasting
In addition to the forensic reviews of your business to date, your turnaround plan needs clear, concise forecasting. Use independent accounting reviews (accessible through McDonald Vague) to get cash flow and profit / loss analysis for both the short term (six months to two years) and the long term (five or more years).
How to get started on a business turnaround plan
As a document, a full turnaround plan may resemble a novel more than anything else - but that's a necessity. Everything from office stationery to boardroom-level changes must be accounted for in full. It's a complex, exhausting document that many business owners simply aren't prepared to take on.
That's where the team at McDonald Vague can help. We have decades of experience helping New Zealand businesses from all industries overcome financial difficulty, through a wide combination of checks and balances. We will find a turnaround strategy for you - contact us today to learn more.