What Is A Statutory Demand?
Statutory Demand Explained
A Statutory Demand is a written request by a creditor for payment from a debtor with a payment term of 15 working days.

For many businesses, this is the step at which winding up a business becomes a very real treat. There are many ways to deal with a statutory demand and the better you understand them , the better-equipped you are to avoid serious consequences.
Statutory Demand Explained
When issued with a statutory demand, company directors have several courses of action - some with extremely serious consequences. Difficult decisions will be made, and often those can't happen without the help of an insolvency specialist.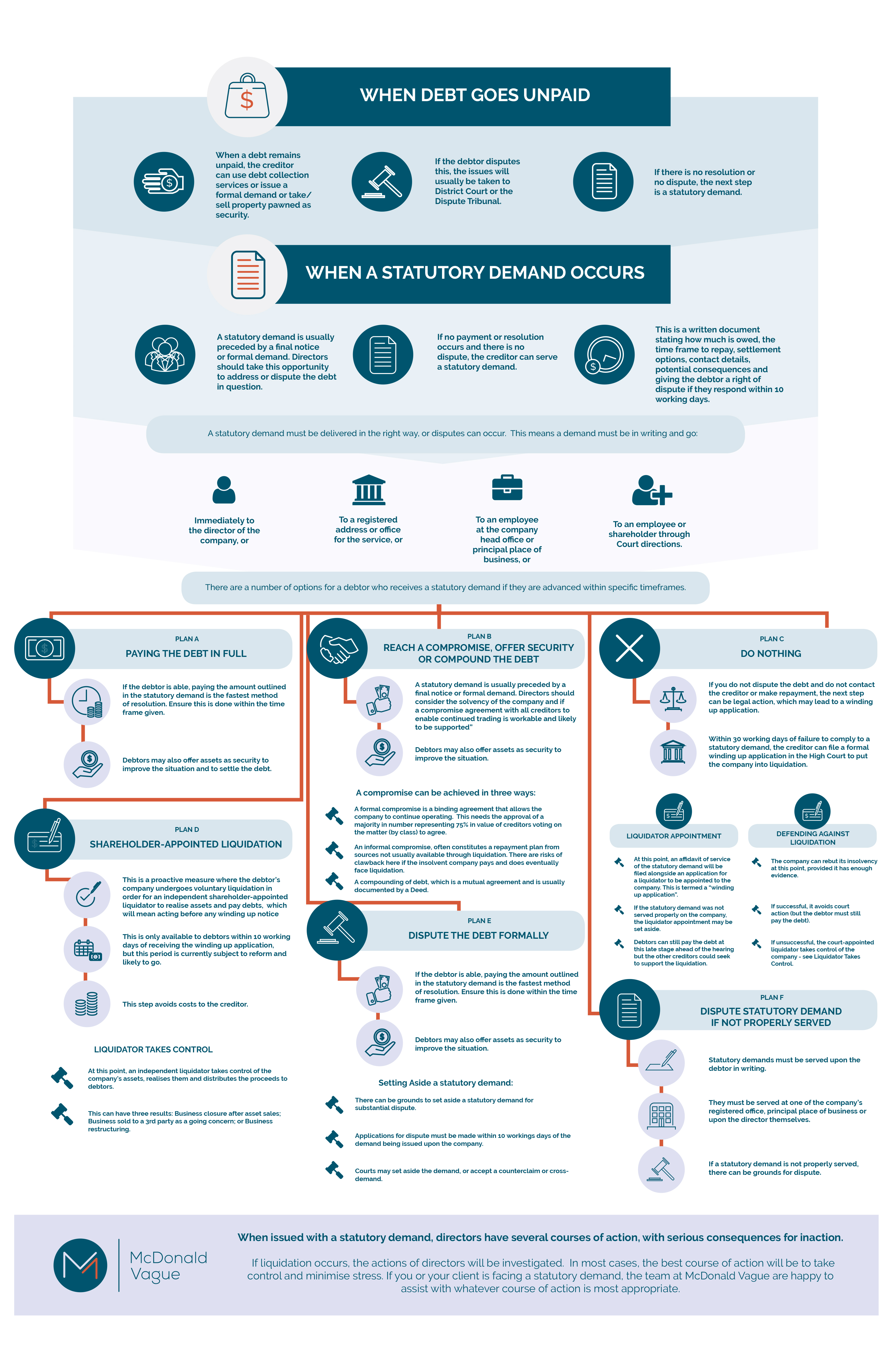 At McDonald Vague, we understand the ins and outs of statutory demands. How to respond to them, what your options are, and what pathway can provide the most positive result for everyone involved. Our extensive connections in the legal and accounting spheres ensure that your company can deal with the process swiftly and appropriately.
If you want to know about statutory demands
Download our free guide to statutory demands. It will take you through your options, including:
Paying off or compounding debt.
Reaching compromises with creditors.
Shareholder-appointed liquidations.
Formal debt disputes.
Challenging the statutory demand.
Received a Statutory Demand?
If you have received a statutory demand
If you have already received such a notice, prompt action is required. Most statutory demands require a response within 15 working days, so the sooner you get in touch with specialists the better. Contact the McDonald Vague team as quickly as possible for a full assessment of your situation, and a comprehensive strategy to deal with it.
Take control of these events, and you'll minimise the negative consequences. Contact McDonald Vague today to find out more.
Contact Us
Edit Page