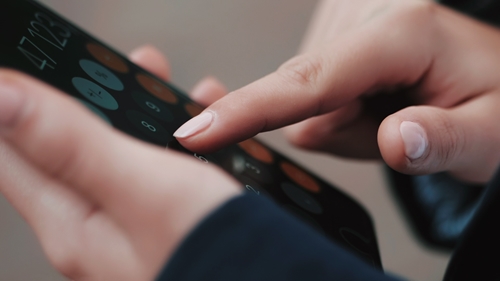 The rapid proliferation of technology presents a massive opportunity for New Zealand businesses. From big data to artificial intelligence, disruptive digital technology has the power to break down trade barriers, enhance the consumer experience and create new pathways for growth.
However, organisations that are slow to embrace digital technologies may find themselves falling behind those who do. In particular, we believe these NZ industries are most at risk from digital disruption.
1) Television networks
The Netflix model has proven immensely successful. By connecting directly with consumers, the streaming giant has disrupted conventional TV models and forced broadcasters to think digital if they want to keep up.
It's a system that is only going to get more difficult for networks that don't embrace the power of the internet. A recent paper from Schroders indicates that Amazon has been buying up streaming rights for sports events and leagues en masse; while former giants like Sky find themselves with new competition every day.
Technology has enabled consumers to access their TV program, film or sports event of choice on a more convenient basis than traditional operators can provide. If networks don't find equally flexible models that embrace disruptive technology, they could find themselves in serious financial difficulty.
2) Retailers
Amazon's recent entry to the Australian retail sphere is a warning for New Zealand businesses that are yet to adopt new technology. By introducing their large-scale e-commerce platform to Australasia, Amazon lays down a challenge to bricks and mortar retailers: work with us or against us.
Companies can sell their wares through Amazon, or develop their own e-commerce platforms to give consumers the convenience of online shopping - an activity that BNZ says increased 13 per cent between November 2016 and November 2017.
In good news, BNZ's research shows that online shopping in New Zealand is skewed towards local outlets rather than international ones. Regardless, embracing e-commerce remains a necessity.
3) Pharmaceutical vendors
Amazon's spread across the globe has the potential to impact nearly every industry. Nielsen reporting from last year indicated that at critical mass, the global giant could occupy some 5 per cent of the pharmaceuticals market in Australia in the next five years.
With 23 per cent of respondents to Nielsen saying they've bought medical products online, pharmacies in New Zealand need to ensure their online sales process is optimised for the best consumer experience possible.
4) Financial services
While data analytics has increased financial services' capacity to do business to an incredible degree, this comes with much higher compliance risks. With cyber attacks increasingly common, the General Data Protection Regulation in place and many companies failing to keep pace in their data security, the risk of losing personal or financial information is ever-present.
The cost of this can be massive, and even pose the risk of company insolvency. An IBM and Ponemon Institute study found that in 2017, the average cost-per-record of a financial services data breach was $139. With a single breach able to impact tens of thousands of records, those are costs that most companies simply cannot afford. Updated risk management processes, comprehensive cyber insurance and constant hardening of business systems are key.
5) Energy
Accenture's Disruption Index highlights one sector that is both in the midst of disruption, and likely to continue facing this in the future: Energy.
With clean technology companies on the rise and traditional energy generation models falling by the wayside, energy companies face constant evolution to remain competitive. Embracing solar, wind and water as energy sources is the first step; ensuring B2C e-commerce platforms are better than the competition is another.
6) Education
Disruptive technologies have opened massive new pathways for learning. Massive open online courses are a phenomenon that means anyone, anywhere can undertake specialist education at their leisure, both free and for a fee.
This poses a threat to traditional tertiary institutions that can't keep up with digital disruption, as they risk losing business to providers better able to meet flexible learners' needs. Key to overcoming this is enhancing remote course options, ensuring tight data security, and providing more web-based learning options that are accessible to people of all ages.
Digital disruption has democratised education - it's on providers to show they can keep pace.
How do businesses overcome digital disruption in New Zealand?
Disruption isn't a rare occurrence. Accenture's research shows 63 per cent of businesses believe they are being disrupted by technology, while a further 44 per cent feel at risk to future disruptive technologies. An important way to stay abreast of this risk and avoid financial difficulty is to embrace disruption for what it truly is - new ways of providing value to customers.
By adopting lean business models and enhancing your organisation's capacity to be flexible in the face of change, disruption can very quickly become a massive opportunity.
Even if disruption does cause problems for your business, there are options available. To overcome financial difficulties and turn your business around, get in touch with the McDonald Vague team.